Contact RHI

Telephone:
(845) 797-1656

Email:
andy@rybakhomeinspections.com

Address:
Rybak Home Inspections
1 Mark Lane
Hopewell Junction, NY 12533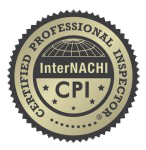 Welcome to Rybak Home Inspections. With over 30 years of engineering experience in the New York (NY) and Connecticut (CT) area, we are here to help you make an informed decision about your home inspection.
Peace of Mind
When you choose to use Rybak Home Inspections, it will be a thorough and detailed inspection. Time will be spent trying to look in every "nook and cranny" to make sure you are aware of potential problems or safety hazards that might be associated with your purchase. RHI will work for you, Our only priority is providing you with information observed during the inspection that will guide you in making an educated investment.
---
In today's market it is highly recommended that you use a home inspector before you purchase a house. This purchase (investment) may be one of the largest in your lifetime.
Home Inspection Overview
The home buying process can be confusing and stressful. Not only do you need to consider things such as price and location, you also have to worry about whether the house itself has any hidden problems that could become costly surprises down the road. Read More
NYS License #16000067114
CT License #HOI.0000734